We had a lot of plums to use up last week – a large carrier bag full to the brim to be precise. All joyously hand picked by me from an abandoned orchard / tipi campsite where fruit trees of all types were literally drooping with the weight of their unpicked harvest.
For a fruit loving city girl who doesn't get to the country much, this was literally paradise!  Of course seeing nature and the countryside in all its glory is lovely, but the real guilty pleasure was the tiny voice in my head shouting FREE food.  You just don't get that in the city!
So with kilos of plums, and a gorgeous bundle of ripe figs in hand, we headed home.  And what better way to end the long weekend then with a warm fig and plum cake for dessert.  It's not a fancy cake – just slightly tart plums set against gorgeously sweet figs in a bed of warm sponge.  Drizzled with cream, this cake rates pretty high for comfort food!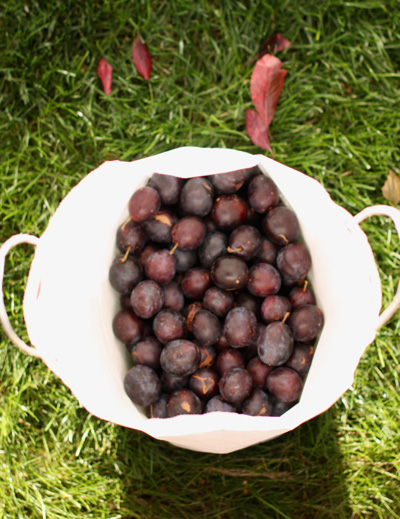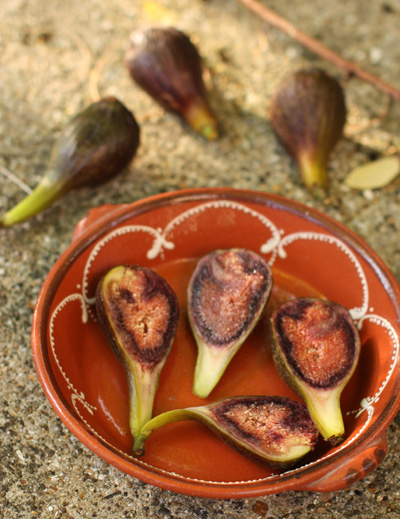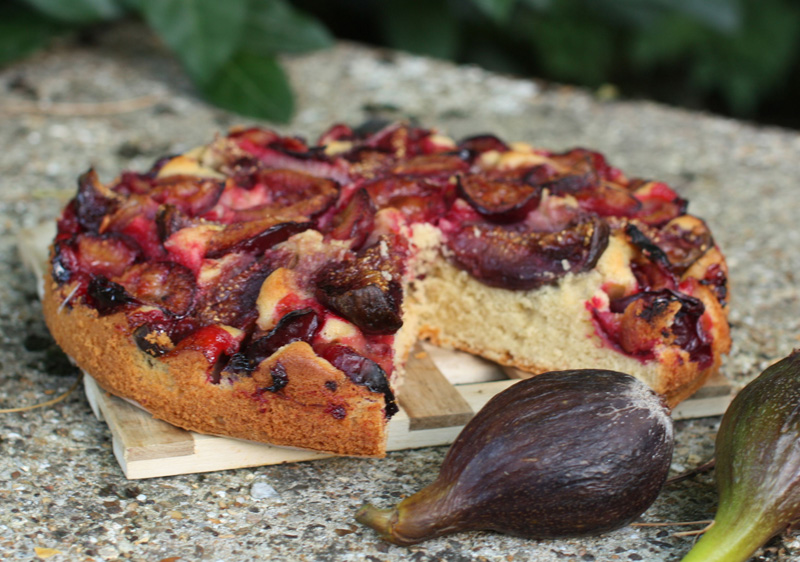 Baked Fig and Plum Cake
Ingredients
125 grams | 1 cup flour
1 teaspoon baking powder
110grams | ½ cup butter
100grams | ½ cup caster sugar
2 eggs
1 teaspoon vanilla extract
12 medium plums (stoned)
3 figs (quartered)
Method
Preheat the oven to 180 C | Gas 4
Line the bottom of a 22cm round cake tin with baking or parchment paper.
Mix together the flour and baking powder into a medium bowl and place to the side
In a large bowl, cream the butter and sugar until pale.
Beat in the eggs and vanilla extract, then sift in the flour mixture and fold it in.
The mixture should be of a dropping consistency, if not, add a little milk.
Pour the batter into the cake tin.
Top with the plums and quartered figs (making sure the cut sides are facing up)
Bake in the oven for 40-50 minutes.  When ready, an inserted knife should come out clean and the fruit will be deliciously soft.