It feels like a bit of a cheat posting these little banana bites as a recipe – they really are the simplest things to put together. But they're such a perfect snack that I wanted to share!
If like me you tend to graze and breakfast doesn't always keep you going until lunchtime, these little bites are ideal. They're super delicious, and look so cute too. I take pleasure in carefully making them just right and putting them neatly on a little plate for myself. They feel like a treat, even though they're completely healthy.
And by the way, raw almond butter is delicious! If you like peanut butter, you'll love the 'raw' version I promise!
Thanks to @pretendhealthfreak on instagram for the inspiration.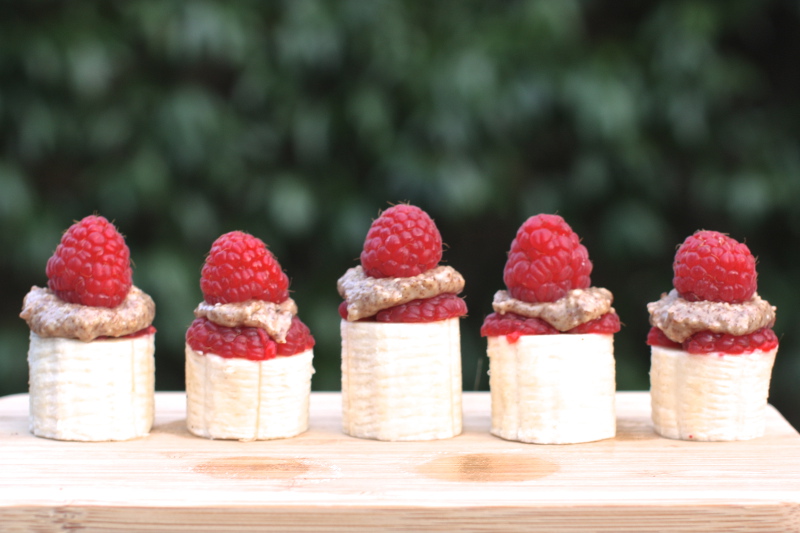 Banana, Raspberry & Raw Almond Butter Bites
Ingredients
1 banana
handful of raspberries
2 tablespoons raw almond butter
Method
Makes the perfect snack for one
Slice a banana into chunky, flat pieces
Cut half the raspberries into pieces, flatten with a knife and place a layer on each banana slice
Place a blob of raw almond butter onto the raspberry layer
Finish off each banana bite with a raspberry on top