These blueberry and pecan oat muffins are brilliant for a breakfast or snack on the run – they're the kind of muffins I look for in coffee shops when I'm out and about but have yet to find.  Gluten free, and packed with blueberries, pecans, flaxseed, oats, and bananas they're super nutritious and keep you full for ages.  And most importantly they're delicious!
I love the freshness of the blueberries and the crunch the pecans add.  My daughter always tells me to add more blueberries (apparently you can never have enough blueberries), so go ahead and go blueberry mad if you love your muffins really fruity.
And a big shout out to all those oat muffin recipes out there!  Trial and error and a number of existing recipes all merged to create this one 🙂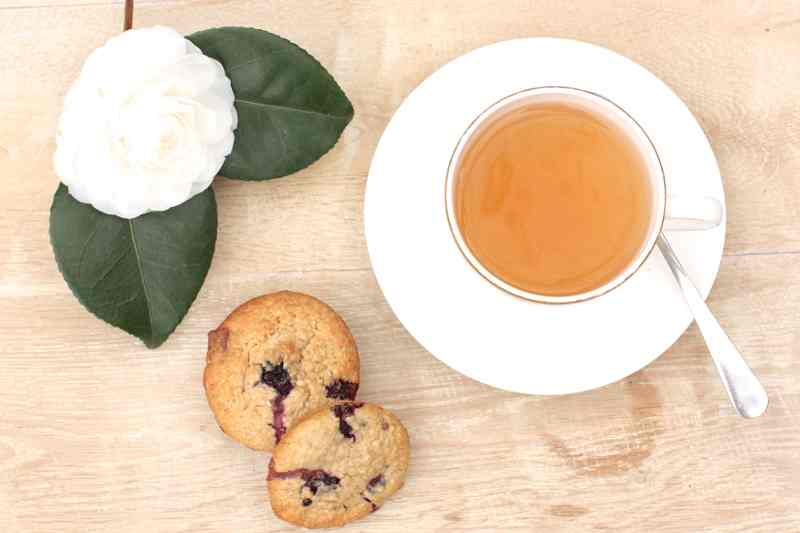 Blueberry and Pecan Oat muffins (gf, vegan)
Ingredients
225 g |2½ cups gluten free oats
1 teaspoon baking powder
1 teaspoon baking soda
2 eggs
2 medium bananas
4 tablespoons honey
240ml | 1 cup milk of your choice (oat, almond etc)
1 tablespoon coconut oil (or olive oil)
60g | ½ cup roughly chopped pecan nuts
150g  |1 cup fresh blueberries
Method
Makes 24 muffins
Preheat the oven to 180C | Gas mark 4.
Grease two muffin trays with a little coconut oil (or olive oil).
Place the oats in a food processor and whizz until a flour forms.
Add the baking powder, baking soda, eggs, bananas, honey, milk and olive oil, then process until you have a smooth batter (the batter maybe quite runny initially, but firms up a little as the oats absorb the liquid).
Scrape the batter into a bowl and stir in the blueberries and chopped pecans.
Spoon the batter into the muffin trays then bake in the oven for 15-18 minutes or until a knife comes out clean.
Remove from the oven and place the individual muffins on a wire rack.
Serve immediately (they're delicious warm) or leave to cool, storing in an airtight tin.