Have you ever met anyone who doesn't like ice cream?  I remember we'd always stop to buy ice cream on the way back from the beach as a kid – it was the highlight of our outing.  Admittedly we're talking typical Southern England beach – pebbled, usually cold with a gale force wind. The kind of place you go to blow away the cobwebs rather than to top up your tan. But ice cream even in the coldest, windiest weather is always good if you're a child.
And this blueberry ice cream would have gone down well.  It's so easy to make that it hardly warrants a recipe but I'm discovering that the simplest recipes with the least ingredients are often the best and so on that basis it deserves a place. Super delicious and nutritious, it's a brilliant dessert or even makes it to our breakfast table sometimes.  Happy morning ice cream days!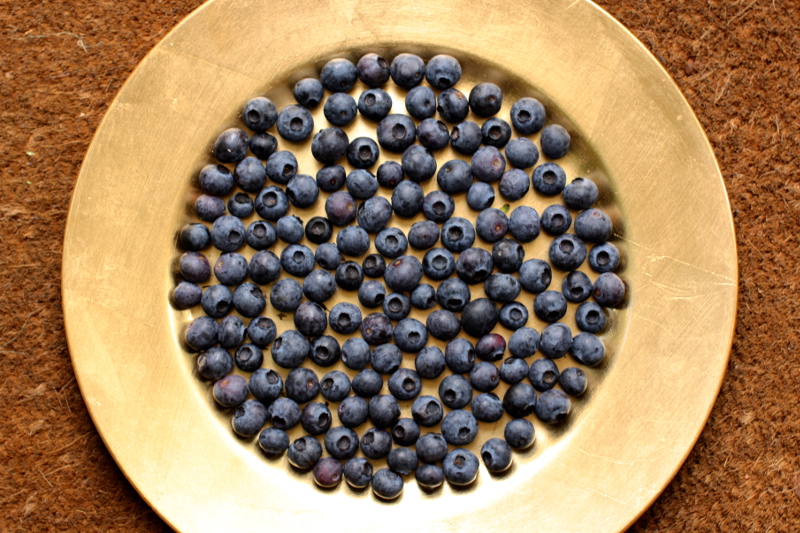 Blueberry Ice Cream (GF, Vegan)
Ingredients
2 bananas
280g| 2 cups frozen blueberries
4 tablespoons almond milk
Method
Serves 2-3
Chop the bananas into pieces and place into the freezer until frozen.
Put the banana pieces into a food processor along with the frozen blueberries and the almond milk.
Whizz until you get a smooth and creamy consistency.
Scrape out the mixture and place back in the freezer for around half an hour to firm up.
Scoop and serve.