I've recently worked out that drinking a glass of juice is actually really filling and sustains you energy-wise far longer than many carbohydrate snacks.  You may be thinking duh!  But its a bit of a revelation to me!  It means I can eat breakfast, have a juice before I leave for work and I'm good for quite a few hours with less need for snacking.
This carrot, apple and ginger juice is so delicious, its definitely my favourite.  Its fresh, sweet and depending on how much ginger you put in you can be blown away by a really good spicy kick.  Just what you need if you're feeling a little under the weather, need a boost, or if its that time of year when you're trying to avoid catching everyone else's cold.  A simple juice but definitely one that packs the punches.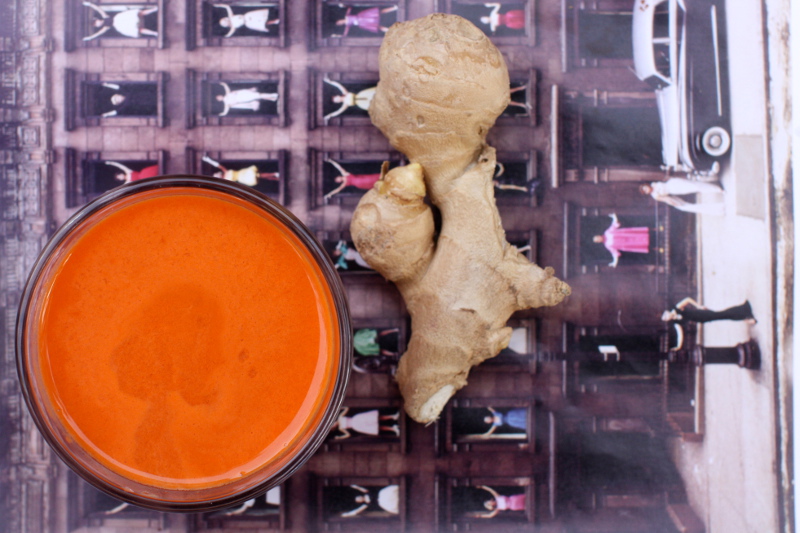 Carrot, Apple & Ginger Juice
Ingredients
8 medium organic carrots
1 organic apple
1 inch fresh ginger
Method
Makes approx. 700ml/ 24 fluid oz  (3 glasses)
No recipe.  Just put through your juicer and enjoy.