I'm always looking for things to make a salad both interesting and satisfying because in my mind a salad really needs to be a meal in itself.  This fig salad definitely does the trick.  I love that it combines sweetness from the figs with a warm nuttiness from the toasted pine nuts – a super delicious combination and very satisfying.
The sprouted mixed beans are a favourite of mine.  They are so good for you, real 'live' food full of fibre, b complex vitamins and protein.  Sprouted beans not available everywhere though so if you can't get hold of them just substitute with chickpeas.  With nothing to cook, this salad makes a quick home lunch or it's so simple you can also make it in the morning and enjoy it at work.  You'll feel quietly smug to be enjoying such a tasty lunch.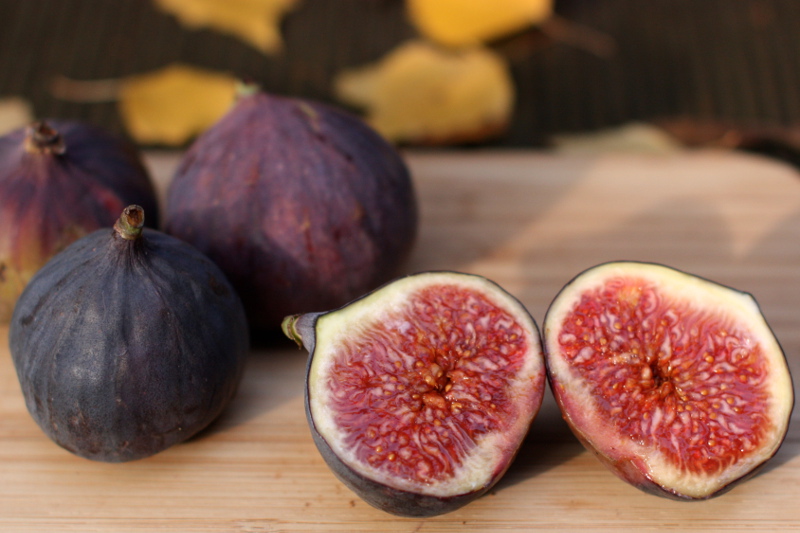 Fig salad with bean sprouts & toasted pine nuts
Ingredients
Handful pine nuts
2 ripe figs, cut into quarters
½ bag of mixed salad leaves
2 large handfuls mixed beans sprouts
½ lemon, juice only
Olive oil
Method
Serves 2
Start by dry toasting (no need to put any oil) the pine nuts in a frying pan on a medium heat for a couple of minutes or until they turn golden.  Watch carefully as they can burn quickly.
Then simply place the leaves in a bowl to create a bed of salad, scatter the bean sprouts and place the figs.
Sprinkle with the toasted pine nuts and dress with the lemon juice and olive oil.
Season with pepper to taste.