I've recently become a smoothie addict. It's mostly a Sunday addiction – when there's time to hang out at home, and I can indulge my urge to graze throughout the morning.
Surprisingly, smoothies are super easy to make and very satisfying.  You can put just about any fruit in the blender and it'll taste good.  I like to include oats as they make the smoothie a little chunkier and add a subtle creamy oatiness.  Almond milk works well in the recipe, but you can substitute with any milk, or even water.
And then there's the optional ingredients like flaxseed (high in omega 3) and chia seeds (packed with fibre and protein).  You don't taste these but they load the smoothie with nutrition so you feel full for longer.  In fact I'll often make a smoothie mid morning and find I'm not craving lunch, which is highly unusual!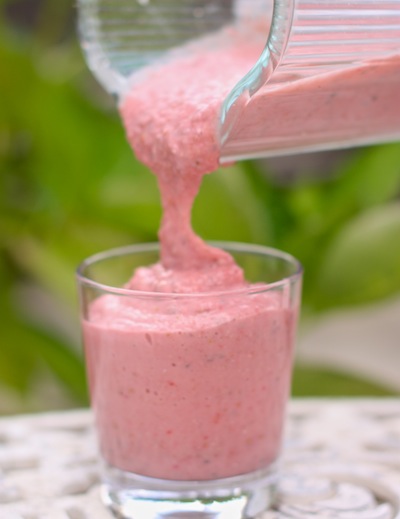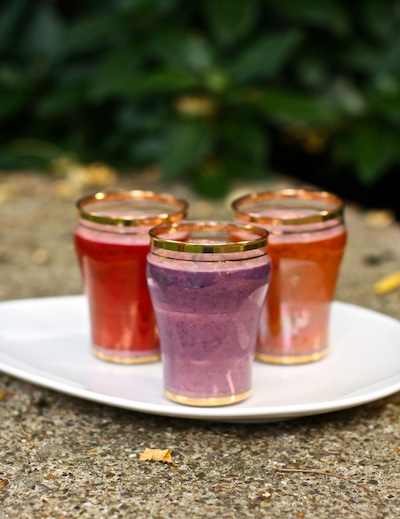 Strawberry and Oat Smoothie Recipe
Ingredients
200g | 2 cups strawberries (fresh or frozen)
20g |1/4 cup oats
1 tablespoon chia seeds
1 tablespoon flax seeds
120ml almond milk
Method
Make 3 medium glasses (or 2 large)
Simply place all the ingredients in a blender and whizz until smooth.
If you like your smoothie a little less thick, just add extra almond milk at the end.