It feels good eating this soup – just a beautiful bowl of green. The peas are slightly sweet, and the roasted garlic adds a gorgeously rich, yet mellow flavour. It really is healthy comfort food.
And the best thing is that if you use frozen peas it's super simple to make. I'll often make a batch at the weekend with enough to freeze, and then have it again during the week.  The coriander brings a beautiful freshness and fragrance – best you just stir it in before serving. I've even got my pea-hating kids to agree that this soup is 'pretty good' – quite a feat!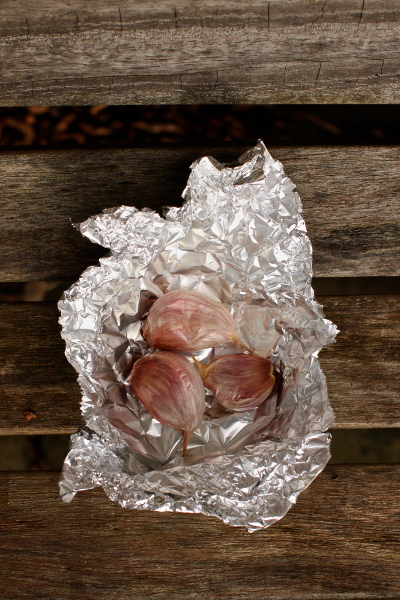 Pea and Roasted Garlic Soup (vegan)
Ingredients
1 kg | 30 ounces frozen peas
1 large onion
3 garlic cloves
1 litre vegetable stock
Handful of chopped coriander
Method
Makes 4 bowls of soup
Rub the garlic cloves with a little olive oil, wrap in aluminium foil to create one loose package, and bake in a the oven at 170C/ Gas mark 3 for 40 minutes or until soft.
Chop the onions and fry them in a little olive oil on a low heat until they soften.
Add the peas and stock, bringing everything to the boil and then simmer for a few minutes. Take off the heat and leave to cool.
Take the garlic out of the oven and cutting one end, squeeze out the soft garlic into the pea soup.
Puree in a food processor until smooth.
Serve warmed, and with a good sprinkle of chopped coriander stirred in.