This simple pear bircher muesli is so easy to make and really delicious.  It's one of the few breakfasts that I will swap for toast – and that's saying something because in my mind, toast is pretty hard to beat.
Although the original Swiss recipe calls for grated apple, I find that pear is more subtle and soothing in the morning.  It's a 'cooling' fruit full of fibre and goes well with the creamy oats.  And then the raisins just add a nice little bit of sweetness.  If you're after a balanced, deliciously satisfying and filling breakfast then you'll love this – its like nourishing food for the soul.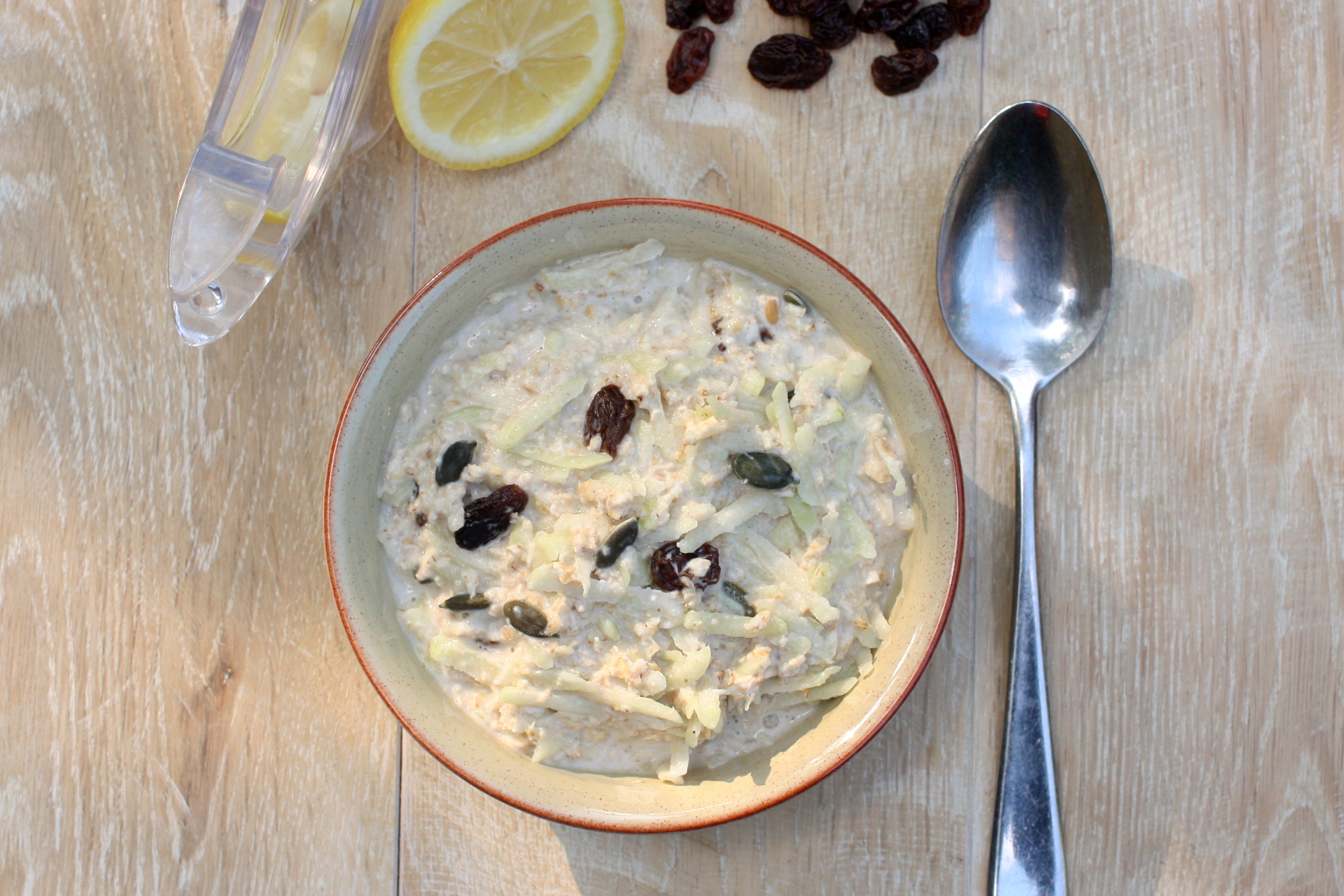 Pear Bircher Muesli (gf, vegan)
Ingredients
90g | 1 cup oats
2 tablespoons pumpkin seeds
250ml | 1 cup oat milk (or milk of your choice)
2 firm pears
2 tablespoons raisins
1/4 lemon, juice only
Method
Serves 2
Put the oats and pumpkin seeds in a bowl and pour over the milk.
Mix well, cover and place in the fridge overnight.
In the morning simply grate the unpeeled pears, then stir into the oat mixture with the raisins and a squeeze of lemon juice.
Enjoy.