If you're looking for a dip to feed your taste buds then this olive tapenade is definitely it. Served with raw vegetables it makes a brilliant healthy snack or is perfect served with crackers as a side dish with aperitif. It also makes a great relish for any meal that needs a little extra oompth – delicious eaten with a mozzarella or avocado salad.
As this tapenade is so quick and easy to create, I tend to whizz it up on demand, in small batches.  But you could also make a larger batch as it keeps well in the fridge and actually tastes better the day after it's made when the flavours have had time to blend and absorb. Some people add anchovies, which is nice too but I think unnecessary if you use good quality, tasty olives.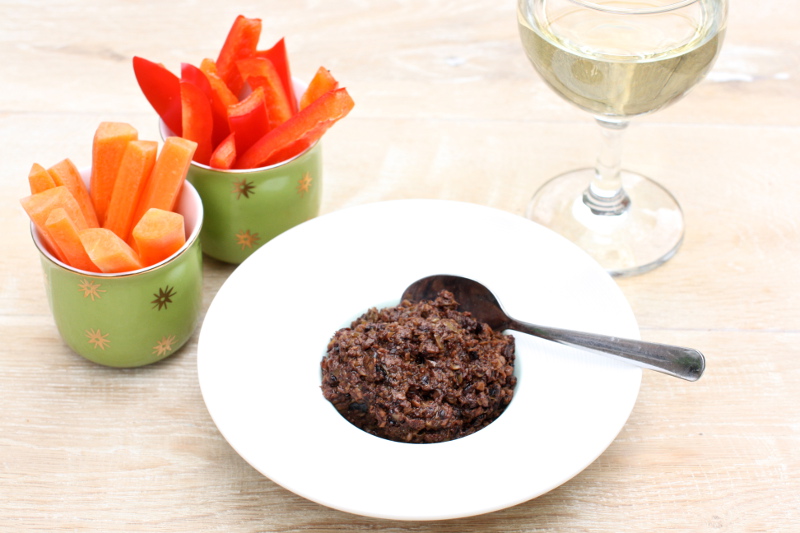 Olive Tapenade
Ingredients
140g | 1 cup olives, de-stoned (Nicoise or Greek olives
are ideal)
1 tablespoon capers
½ clove garlic, crushed
3 tablespoon olive oil
Juice of ¼ lemon
1 teaspoon fresh chopped thyme
Method
Makes one smallish bowl
 Place all the ingredients in a food processor and pulse until you have a chunky-smooth paste.
Serve with raw chopped vegetables, crackers or warm pita bread.